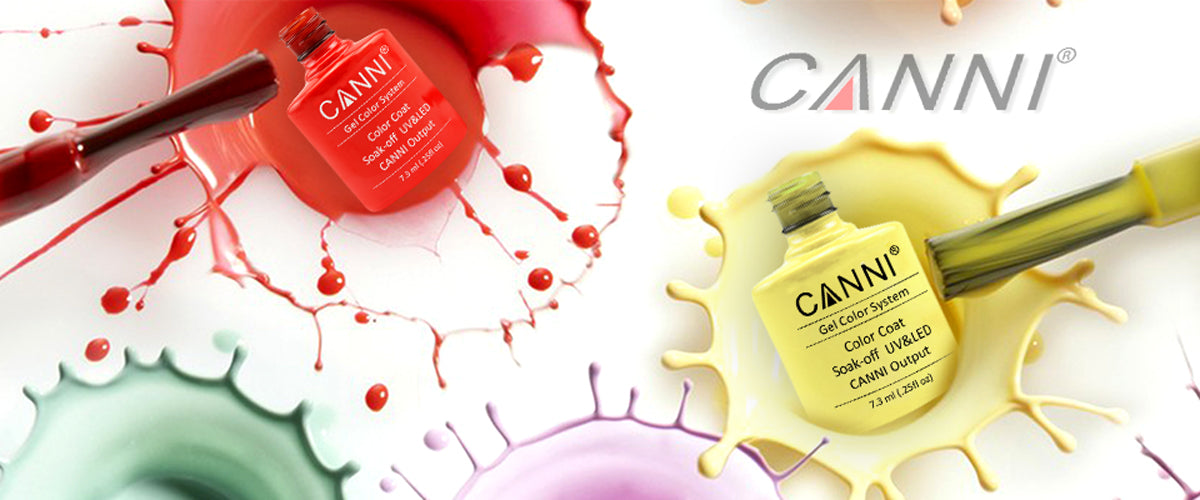 CANNI is the name of the brand founder's wife. She has a beautiful hand and love to do nail art manicure. But after tried many times of nail gel products in the market, she felt quite disappointed for the quality and smell of nail gel. It is not organic or healthy, meanwhile, it is high cost and without many colors for selection. Our founder-Mr. Luo loves his wife very much and decided to make a healthy organic and affordable nail gel for her. Let the beloved become more beautiful! With full of love in heart and tried many times, the first CANNI Gel Polish came out.
Now our CANNI gel polish had reached 240 perfect colors, which is the manufacturer of gel polish with the largest quantity color-matched bottles all over the world. And we develop the whole products line like: chameleon gel, cat eye gel, 3D Painting gel, extension gel, primer, base and topcoat etc.
CANNI focus on producing high-quality & healthy nail gel products. We build our GMP workshop and professional R&D department. From the raw material and finished products, we insist on to select the organic material with excellent production technology & strong production capacity. CANNI had cooperated with many sole agents in many countries or area like Ukraine, Russia, Greece, Bulgaria etc. We got high reputation from customers all over the world.
Love makes the world beauty! CANNI will insist the principle and pursuit to provide more excellent & healthy nail art products for the beloved people!

Our Company
Telphone: +86 020 37705818
Company Name: GUANGZHOU CANNI NAIL ART CO.,LTD
Company Address: Building 27, No. 8, Tieshanhe Road, Huadu District Room 101 Guangzhou, 510800 Guangdong, China